Regional Communications is an authorized Motorola Service Center. We provide both in-house and on-site service and installations. Simple or complex we have the staff and expertise to provide reliable support.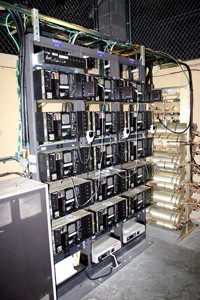 Remote analyzation and diagnostics are provided whenever possible to get the equipment back in service with minimum down time. Many of our customers in the public safety and medical industries require reliable communications 24 hours a day.
We understand the critical role that communication systems play in our customers daily routine and respond accordingly. When calling you will be speaking to our service manager during business hours or our on call technician via our answering service after hours. No machines, voice mail or other devices that leave you wondering if anyone knows you have a problem. Many of our customers have been with us over 20 years and will attest to the importance of properly supporting their communications systems.